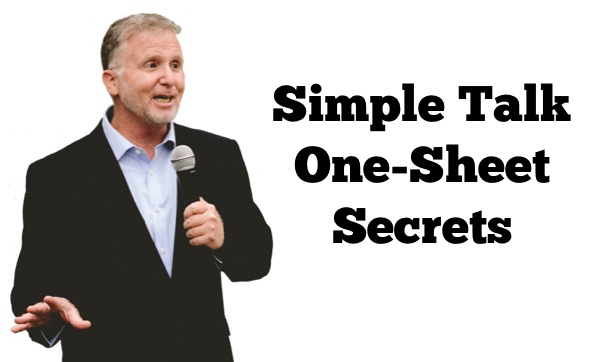 So it looks like you've got everything ready to go:
Amazing signature talk? Check!
List of groups to connect with to book speaking gigs? Check!
Amazing offer so people leave your presentation with your genius? Check!
Talk One-Sheet … ooops!
You knew you forgot something. So exactly do you need to include in this crucial promotional piece for your talk? That seals the deal (instead of sinks it?)
If you're starting to panic because there's so much to say (and so little space to say it) take this short tour of my own Talk One Sheet:
.
.
So now that your One Sheet is handled … what about your speaker page? So glad you asked!
Check out our Speaker Page Secrets Video Tour
You got this handled! Between your awesome one sheet, and amazing Speaker Page you're on your way to your own speaking windfall!
And … if  you're looking for an engaging, entertaining speaker for your group, I'd love to hear from you! I'm getting out there in a much bigger way, looking to show entrepreneurs around the country how to create the seductive "OMG! Offers" that lead to a rush of clients and cash! Click here to get started or drop me a line at Rob (at) ProfitSeduction . com.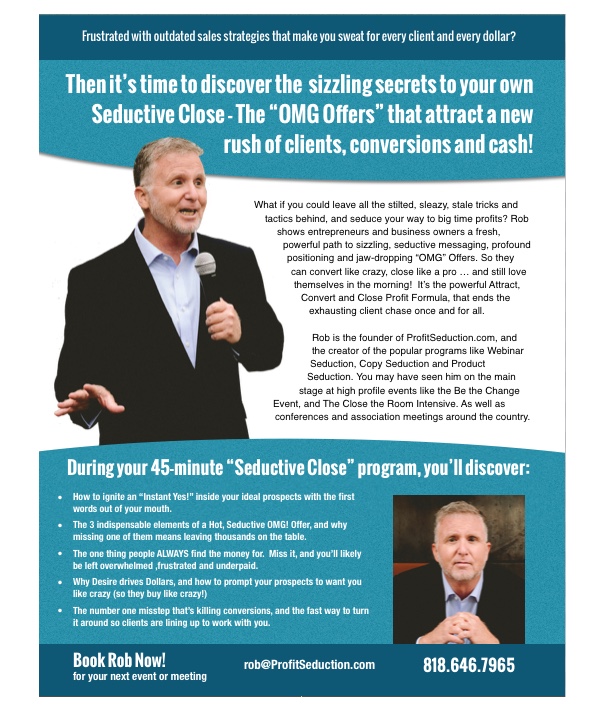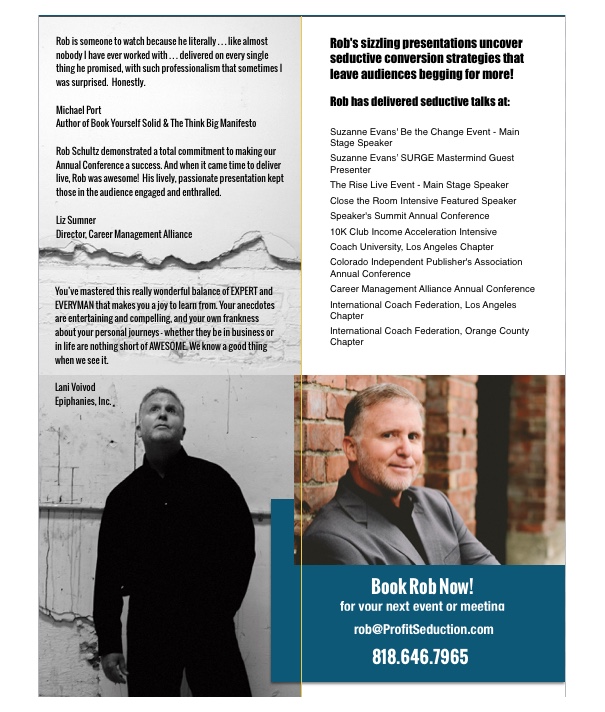 Save
Save
Save
Save
Save
Save